I'm pretty excited to bring you my new releases today- first up is my very first Grab Bag- you get a WHOLE bunch of Geeky goodness for a good bit less than you would pay for it otherwise, and since I'm such a grab bag addict- I just had to hook you all up! (Pssst- you can check the detailed previews to see what's in the bag...)
And here are a few LO's for inspiration from my Grab Bag: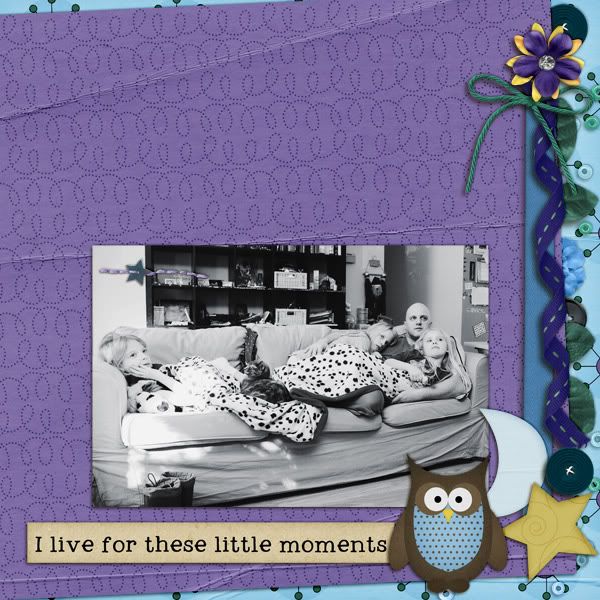 Next up, we have my new Mega Baby Book kit- Baby Lily. There's a bit of a special story behind this one. My best friend (you know the kind, the one you could never do enough for to thank them for being so amazing?) is having a baby this May, bet you can't guess the baby's name... Lily
They're doing her room all in cupcakes, so I made my best friend a kit she could use to customize an entire baby book (charts included) for Baby Lily. I went one better, and then contacted one of the best scrappers I know- Laura Wilson (emmasmommy0728) and we paired up to do some Quickpages, some Premade Baby Book Pages, and some Templates from the kit. I bundled all this up with a copy of PSE and gave it to my friend for her Baby Shower.
I figured then that it might be a good idea to let everyone enjoy what we had worked so hard on
So here you have Baby Lily. You can get the full kit, or some of the pieces a la cart. OR you can buy the Soopa Bundle and get the kit, plus all the extra QP's, Premade Baby Book Pages, and Templates and get an amazing deal! It's totally up to you (I hear it's a pretty good present for an expecting mommy LOL)